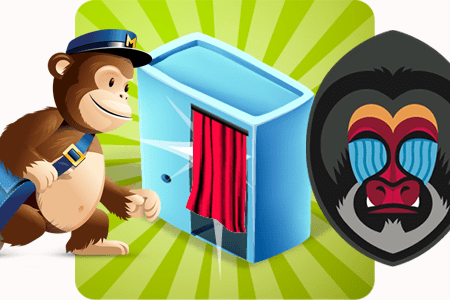 The Sparkbooth 3.4.21 update adds emailing via Mandrill, and easier MailChimp setup.
You can now email photos using MailChimp's new Mandrill transactional email service. They got a great pricing plan starting at FREE for up to 12k emails per month. It is only $9.95 for up to 40k emails per month.
If you want to create a mailing list from emails collected from Sparkbooth, the MailChimp setup is now even easier to use. You just click the MailChimp Login button under Savings setting to sign into your account. No more creating API keys manually!