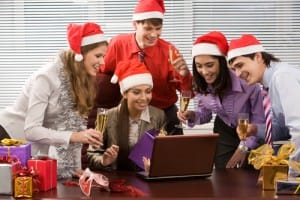 The thought of hosting as well as attending a holiday party is both fun and exciting! The holiday spirit is in the air as some of the top holidays - Thanksgiving, Christmas, and New Year's Eve - are quickly approaching. This means that everyone is eager to either throw or attend one of the many holiday parties that will occur during this especially festive season.
One exceptionally unique way to commemorate a holiday party is to include a photo booth! This way you are able to take a lot of fun photos throughout the party, as well as allow all guests to take home a photo souvenir that will remind them of all the fun they had, and are sure to have again come next holiday season.
Sparkbooth - The Best Photo Booth Choice!
Although renting a photo booth is one idea, a more affordable and easier to manage idea is to use Sparkbooth! Sparkbooth is a great idea for taking photos since there are a variety of ways to use the Sparkbooth software. You'll receive more options when it comes to creating these fun photos, as well being able to use it again and again throughout the years for both future home and office parties. All you need is a computer, a webcam, and a printer and you're ready to go!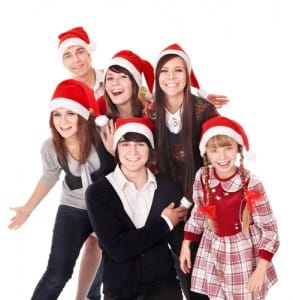 Home Holiday Parties. Most families are likely to host a holiday party so that all family members are able to come together and enjoy each other's company at this special time of year. A great way to add to the holiday celebration is to include a way for everyone to take a photo of themselves with their family. These photos are special and can be quite the keepsake, reminding everyone of just how much fun they had attending the home holiday party.
Create a Holiday Card that you can send out to friends and family by choosing one of the many holiday themes from the Sparkbooth layout library. Or make your own and add a personalized message!
Office Holiday Parties. Most companies tend to hold an office holiday party during this joyful time of year. Guests are sure to enjoy all the delicious holiday foods that will be served, as well as the a variety of music that will be playing throughout the celebration. But if you really want to take the office party to another whole level, give guests the ability to take holiday photos of themselves along with their co-workers! These holiday photos should not only be placed around the office for all to see and enjoy, everyone should be able to take at least one photo home with them as a souvenir of their office holiday party fun!
Props - A Few Ideas
Using props when you are taking a photo can be both entertaining and amusing!
Thanksgiving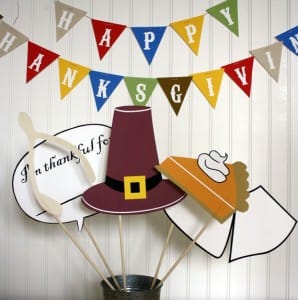 Incorporate a few Thanksgiving props while taking the photos for a real Thanksgiving Holiday feel. Be formal or be silly, it's up to you!
Christmas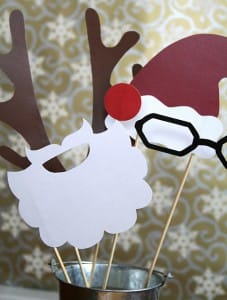 Buy (or if you're really crafty!) make a few Christmas Props that will make taking the photo booth pictures unique and fun.
New Years Eve
Use number cutouts and hold them up one at a time while taking a 4-photo strip so that the finished 4-strip photo shows the date of the New Year.
Photo Booth Backgrounds - A Few Ideas
Thanksgiving
Consider a Fall (seasonal) background, a turkey background, or a Thanksgiving Feast background.
Christmas
Lots of choices for using a Christmas theme as the holiday background! Consider a Christmas Tree, colorful presents, or snow falling, just to name a few of the more popular choices.
New Years Eve
The New York Eve's famous ball drop is a popular background, as well as silver/gold stars/fireworks/ribbons, and party favors.
Good To Know
There are many features and benefits to be had when you choose to use Sparkbooth at your next holiday party, so be sure to follow the Sparkbooth setup tips in order to make sure that all photos come out perfect every time. Also, you can upload photos to Twitter in order to immediately share the fun and laughter with all those that are close to you. Have Fun!!