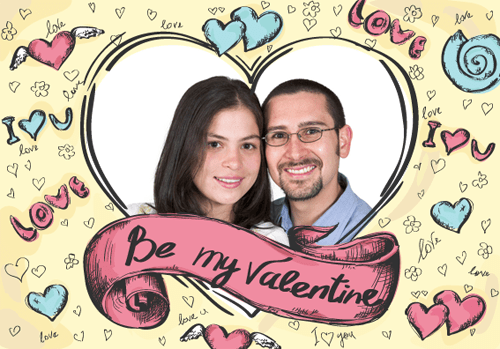 Valentine's Day is a day that is filled with love, happiness, and lots of fun! This the day when people get to express their fondness for their special Valentine in any way they wish, and to anyone they love. This can include a boyfriend/girlfriend, husband/wife, a friend, or family - as long as it is someone they adore and they want to show them how truly special they are as well as how lucky they are to have them in their lives.
Valentine's Day Décor
When you want to throw the best Valentine's Day party ever, you need to incorporate lots of fun by incorporating lots of exciting Valentine's Day-related items throughout the party venue.
Décor Examples: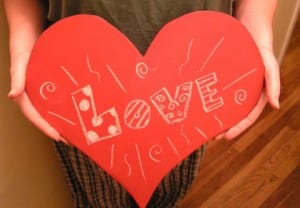 Place a few eye-grabbing banners on the walls. They're simple, yet easily express words of sentiment, such as 'Love is Sweet'.
Order a few red and/or pink chalkboards and write lots of sweet messages on them, such as "Be My Valentine", and "I Love You". Some are even available in pre-made heart shapes! Be sure to get lots so you can spread them all around the party area.
Valentine Party Photo Booth Ideas
There are lots of benefits to setting up a Valentine-themed photo booth. First of all, a photo booth allows everyone to express themselves using a variety of props so they can take photos of themselves that they will surely treasure forever. Secondly, it's fun! Everyone likes taking photos with their friends and loved ones. And when it's Valentine's Day, there are lots of choices when it comes to using photo props so you can make the most original photos ever.
Photo Booth Prop Ideas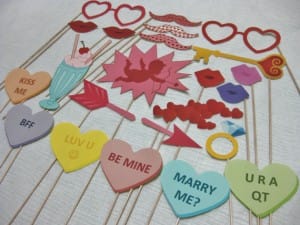 The Other Side of Romance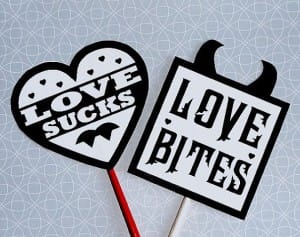 Occasionally, there are people who tend to host a Valentine's Day party with a goal of celebrating the opposite of what Valentine's Day is known for - love and romance. In these cases, a focus is placed on how much 'Love Sucks, or Bites', and accordingly props and 'Love Stinks' banners that relate to the downsides of romance are used. It's all in fun though, with darker colors being utilized to emote the overall feeling of either having no romantic partner or recently breaking up with one.
Most of All - Have Fun!
Be sure that having fun is at the top of your list! There are tons of Valentine Party photo booth ideas that you can use to make your Valentine's Day party one that is super fun for everyone. By using Sparkbooth, taking fun photos that your guests will treasure forever simply couldn't be any easier.